Get Connected with Spectrum Internet in California
If you're ready to get rid of slow DSL, then get Spectrum high speed Internet. Among other things, you'll be able to watch streaming movies without the stops and starts you get with DSL. With Spectrum Internet®, you can be comfortable knowing you're dealing with one of the elite Internet service providers in America.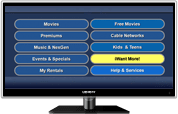 Watch Spectrum TV® on Your Schedule
With so many options of shows to watch on cable TV, it only makes sense to ensure that you have the ability to see all of it. Spectrum offers the right cable packages, including those that offer On Demand to meet the needs of your demanding schedule. With On Demand services from Spectrum, you'll have even more options to enjoy television, such as skipping commercials, watching missed episodes of your favorite programs or even tuning in to new shows you've wanted to watch.
Equipment may vary.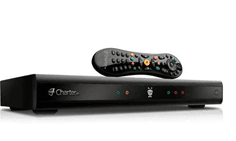 Spectrum Puts You in Charge
If you're a NASCAR fan in The Golden State, Spectrum has you covered, no matter if you like Ryan Newman, Greg Biffle, or Carl Edwards. When they're racing, Spectrum TV® packages bring you every riveting pass from every angle and stop on pit road. Plus, if you add DVR service, you won't miss a thing when you go to grab a snack by pausing live TV, set up your own replays, or record the race to watch later if you aren't home or are just watching something else on TV.