Spectrum Internet Keeps Idahoans Connected
If you're ready to make the change to one of the most respected Internet service providers in the country, call today and discover the benefits of Spectrum Internet®. One of the leading factors is the speed. Internet from Spectrum is as much as 10 times faster than DSL, bringing you all your online content at a blazing rate.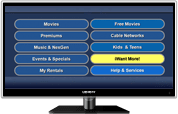 Control Your TV Schedule with Spectrum TV®
Spectrum provides On Demand so that you can catch up on shows you've missed, or try out a new series. With Spectrum, you'll be able to stay on top of everything that's on cable TV; simply order the cable package that's right for you, add On Demand and, you'll be set.
Equipment may vary.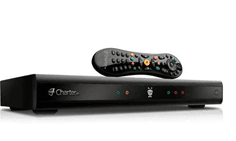 Control the Action with Spectrum
No matter who your favorite driver is, in Idaho, Spectrum has you completely covered from 'Start your engines,' to the checkered flag. Get a Spectrum TV® programming package to ensure you'll see every second of the race action, from the beginning of the race to the very end. When you add a DVR to your cable package from Spectrum, you'll be able to record the race to watch later, pause live action to grab a snack, or re-watch exciting developments as the races unfold.