Spectrum Internet in Minnesota is Fast and Reliable
Spectrum high speed Internet lets you download songs, pictures, and videos ten times faster than DSL. Call today and find out why Spectrum Internet® is ranked among the best Internet service providers in the nation.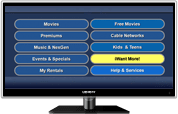 Control Your TV Schedule with Spectrum TV®
Have you seen how many cable TV channels are currently available? It just makes sense to use a cable provider that delivers them all. With a cable package and On Demand from Spectrum, you'll be good to go. Spectrum's On Demand service allows you to check out programs you haven't seen, as well as catch up on ones you usually watch with no hassle and limited commercials.
Equipment may vary.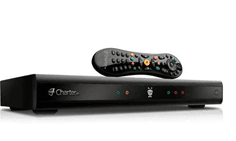 Spectrum Puts You in Charge
Spectrum knows Minnesotans love racing, so whether you pull for Carl Edwards or Michael Waltrip on the track, you'll catch all the action with Spectrum TV® packages. With DVR service, you can create your own replays, pause the action while you break for the kitchen, or record the race if you aren't going to be home when it starts.