Spectrum Internet Keeps Virginians Connected
If you have had enough of slow, unreliable Internet speeds, call today and discover the benefits of Spectrum Internet®. One of the leading factors is the speed. Internet from Spectrum is as much as 10 times faster than DSL, delivering you pictures, movies, and music quickly.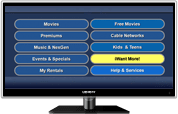 Control Your TV Schedule with Spectrum TV®
With so many options of shows to watch on cable TV, it only makes sense to ensure that you have the ability to see all of it. With a cable package and On Demand from Spectrum, you'll be good to go. With On Demand services from Spectrum, you'll be able to catch up on shows, avoid commercials, or even tuning in to new shows you've wanted to watch.
Equipment may vary.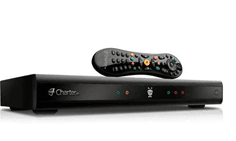 Control the Action with Spectrum
If you're a NASCAR fan in The Old Dominion State, Spectrum has you covered, no matter if you like Mark Martin, Matt Kenseth, or Jeff Gordon. Get a Spectrum TV® programming package to ensure you'll see every second of the race action, from the beginning of the race to the very end. With a DVR added to your home theater system, you'll be able to record the race to watch later, pause live action to grab a snack, or re-watch exciting developments as the races unfold.