Mediacom Xtream 100 Silver
Save on Mediacom in Iowa
As low as
for 12 months. Plus modem rental, installation, activation, Sports/Broadcast surcharges, taxes & fees.
More than 225 TV & Music Channels with FREE HD
Download speeds up to 100 Mbps†
Unlimited nationwide calling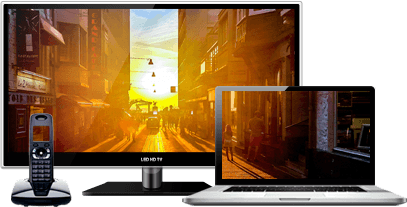 Get big savings with Mediacom bundles.
It's easy for Iowa residents to save money with Mediacom TV and Mediacom Internet services. But did you know that a triple play bundle with Mediacom phone can save you even more? The more services you bundle with Mediacom, the lower your rate will be for each service. Plus, getting Mediacom phone service in addition to your TV and Internet services means you'll be able to keep in touch with friends and family in Iowa and across the country. Entertainment, communication, and savings—get it all from Mediacom.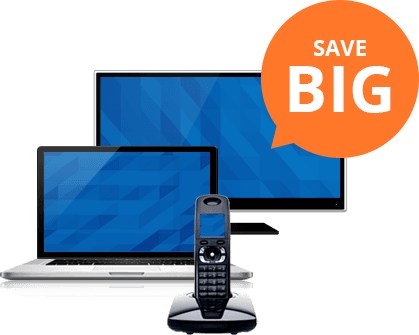 ---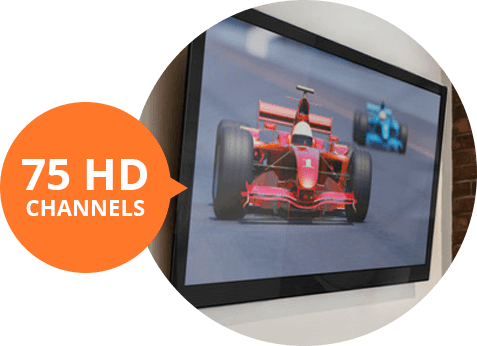 Get TV options Iowans really want with Mediacom cable.
For the most options and features, choose Mediacom cable TV in Iowa. Not only does Mediacom give you over 165 standard channels, but you can also enjoy up to 75 HD channels, meaning you'll see more of your favorite shows in stunning HD. You'll also get the On Screen Guide, TiVo Whole Home DVR, and thousands of On Demand choices. There are tons of great Mediacom offers available to Iowans, so call today to experience Mediacom cable TV service for yourself.
---
Mediacom Internet in Iowa is fast and affordable.
Mediacom cable Internet in Iowa is delivered using exclusive DOCSIS 3.0 technology. This makes Mediacom Internet faster and more dependable than the dial-up used by other Internet service providers. Sign up for Mediacom Internet today and start streaming live music, shopping online, and messaging friends and family—all at the same time. The best part is that all that speed comes at an affordable price—making Mediacom Internet a great deal for anyone in Iowa.