Comcast Xfinity Internet Plans
Internet-only plans starting at
for 12 months
Download Speeds up to 2,000 Mbps
Constant Guard® internet security (a $360 value)
FREE access to millions of Wi-Fi hotspots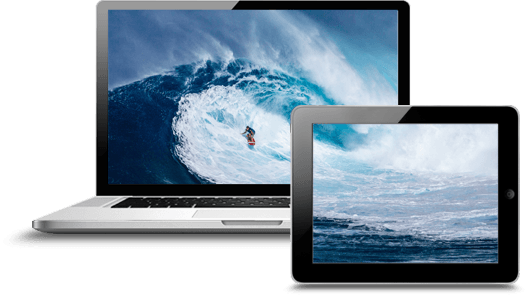 Xfinity Internet Blast!®
$
59
.99
for the first 12 months
Download Speeds up to 200 Mbps
Blazing fast Internet-only plan
Fastest Internet for all your devices and the most reliable in-home WiFi
FREE access to millions of WiFi hotspots nationwide
Preferred XF Double Play
$
89
.99
/mo for the first 12 months w/2-yr agreement, $109.99 /mo your 2nd year
Showtime® included for 12 mo
Over 220 digital channels, including TBS, TLC, Nickelodeon, and ESPN
Download speeds up to 100 Mbps
FREE access to millions of WiFi hotspots
Xfinity Voice Unlimited™ Performance Internet
$
49
.99
/mo for 12 months
Download Speeds up to 25 Mbps
Voicemail + 12 calling features
Most reliable in-home WiFi and FREE Constant Guard®
Unlimited nationwide talk and text
Information displayed is as of 06/08/2017. Plans and pricing subject to change. Not all plans available in all areas.
---
Xfinity from Comcast Internet Pricing
The pricing shown in the chart below is based on internet standalone plans only. Customers can save on the internet portion of their bill when they bundle with TV and/or phone services. Additionally, 
the prices shown don't include a modem. Renting a modem from Xfinity will cost you an additional $10 per month.
Swipe Left to See All →
| Internet Package | Download Speeds Up to | Upload Speeds Up to | Introductory Price |
| --- | --- | --- | --- |
| Performance Starter | 10 Mbps | 2 Mbps | $29.99/mo.* |
| Performance 25 | 25 Mbps | 5 Mbps | $39.99/mo.* |
| Performance Pro | 100 Mbps | 5 Mbps | $49.99/mo.* |
| Blast! Pro | 150 Mbps | 10 Mbps | $59.99/mo.* |
| Extreme 250 | 250 Mbps | 10 Mbps | $69.99/mo.* |
| X1 Gigabit Pro | 2,000 Mbps | 2,000 Mbps | $299.95/mo. |
For the first 12 months w/a 1-year agreement Information displayed is as of 06/08/2017. Plans and pricing subject to change. Not all plans available in all areas.
---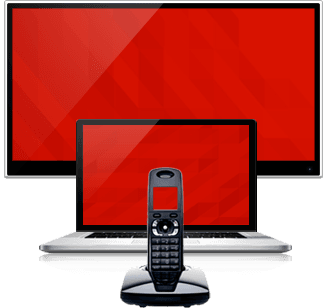 Comcast Internet Specials
Save Money by Bundling
Xfinity bundles get you the best Xfinity internet prices. By adding home phone and/or TV to your Internet package, you'll get unique phone features, like Caller ID on your television. You can even save money on your wireless bill with the Xfinity Connect App, which lets you text and make calls from your smartphone, tablet, or other mobile device.
Check out these popular Xfinity bundles.
---
Xfinity from Comcast Internet Speed
Xfinity internet from Comcast offers six speed tiers to suit the needs of any household. Each tier has its pluses and minuses, so we took a closer look 
at the three most popular internet packages to help you decide which is 
right for you.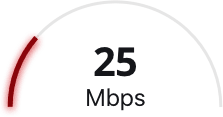 Performance 25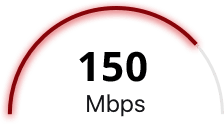 Performance Pro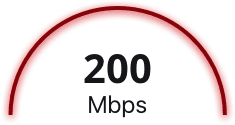 Blast!®
Extra-High Data Allowance
One of the biggest advantages of Xfinity internet is the amount of data you can use in a month. Almost all Internet Service Providers have a data cap on their services, meaning they limit the amount of data you can transmit through your internet connection within a single month. Think of it as counting minutes on a cellphone plan.
Xfinity from Comcast has a data cap, too, but at 1,000 GB per month, it's way higher than most providers. The best part? You'll get that huge data allowance on any Xfinity internet plan.
Most customers don't come anywhere near 1,000 GB in a given month. With Xfinity internet, you won't need to worry about how much data you're using. So go ahead and binge-watch your favorite show on Netflix all night.
If you do happen to reach that enormous data allowance, you'll be charged only $10 for each additional 50 GB. You can also opt for an unlimited data plan, but it will cost an extra $50 per month.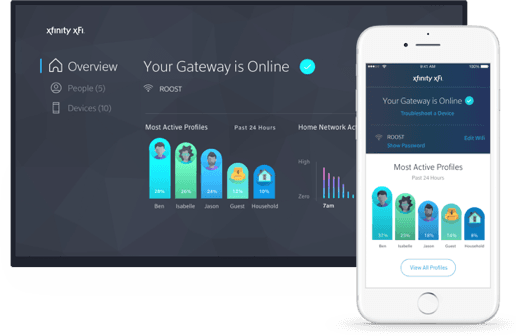 Xfinity xFi
The new Xfinity xFi brings a whole new experience to your home network. It lets you manage your home Wi-Fi network using your phone, your laptop, or your TV if you have X1 service. This means you can set up your network without the help of a technician, see which devices are connected to your network, and even set usage limits on certain devices.
With this much control, you'll enjoy the satisfaction of streaming your favorite shows while knowing your network is running efficiently and securely.
---
Xfinity Connect
The online hub for email, voicemail, texting, WiFi calls, and more.
Xfinity Connect puts you in charge of all your communication on the go. The free Xfinity Connect app allows you to text and make WiFi calls from your smartphone, saving your wireless and text minutes. You'll get 7 email accounts with plenty of storage, up to 10 GB.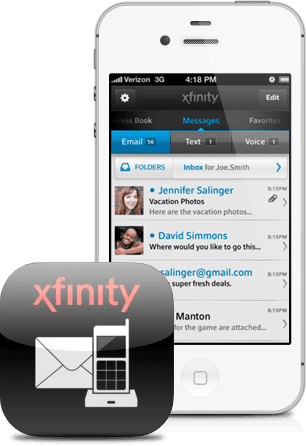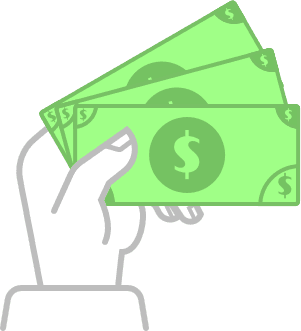 Fees
One drawback of Xfinity is the fees that can sneak up on you. The most common fees include high installation fees that vary depending on your area, high activation fees that vary upon your service package, and an early termination fee that amounts to the full price of the remaining months on your contract.
You may also be hit with a shipping fee if you need to order any equipment from Xfinity.
You can save a little on these fees by opting for self-installation, which will only cost you about $15, but you'll need to have all the equipment.
Installing Xfinity Internet from Comcast
Xfinity Internet Equipment & Installation
What you'll need:
You may be required to lease or purchase Xfinity equipment.
A cable modem. If you don't have one, Xfinity will lease or sell one to you.
A cable line. If your home is not pre-wired, Xfinity will install a line for you.
A wireless router. If you want a wireless connection, you need a router; you may have to purchase your own.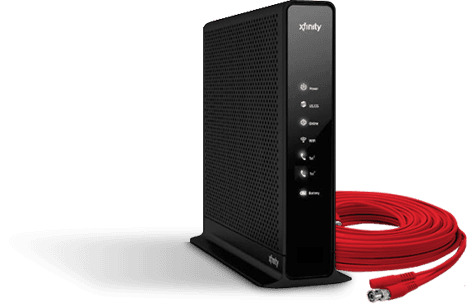 ---
Constant Guard®
$360 worth of protection included at no extra cost

Secure, one-click access
to your online accounts

Norton™ Security Suite