Buckeye Broadband Video
Watch your favorite cable TV networks at home and on the go.
POPULAR PLUS
for 12 mos.
Reg. rate: $119.94/mo.
200+ channels
110+ HD channels
Includes On Demand programs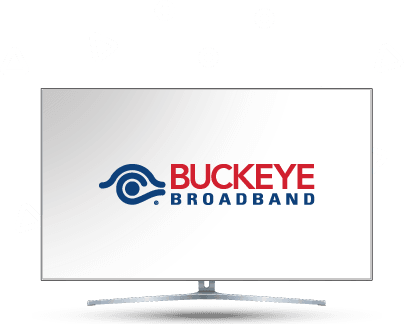 LOCAL 30+
$
29
.99
/mo
Reg. rate: $29.99/mo.
30+ channels
15+ HD channels
Local channels
POPULAR STANDARD
$
78
.99
/mo
for 12 mos.
Reg. rate: $93.99/mo.
90+ channels
75+ HD channels
$50 reward card
EXPRESS 50 PLUS
$
124
.99
/mo
for 12 mos. Plus Taxes and modem fee
Reg. rate: $154.99/mo.
90+ channels
75+ HD channels
50 Mbps
---
Create your best TV experience with Buckeye Broadband video.
Get all your shows in one place with Express TV.
Control your DVR with your phone using the TiVO app.
Record up to 6 shows at once.
Start watching a show on one TV and finish it from another.
Watch HD movies and TV on demand.
Watch hundreds of shows on your smartphone or tablet with Buckeye TV Everywhere.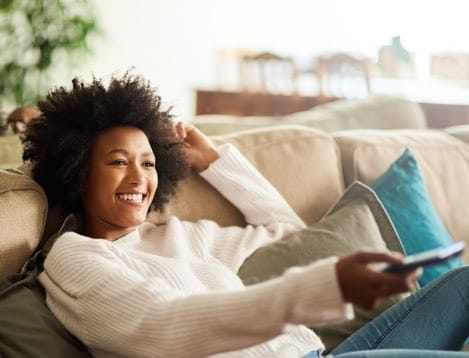 ---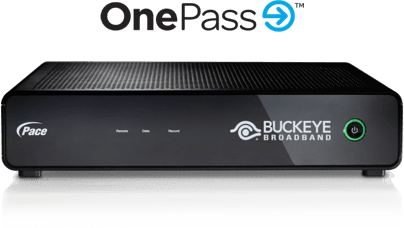 Searching for shows is simple with Express TV.
Express TV, powered by TiVO, brings all your favorite programs together in one place. Along with the multi-room DVR and on-demand features you've come to expect from modern cable TV providers, Express TV also offers the enticing OnePass™ feature.
OnePass™ finds the shows you watch through TV, DVR recordings, on demand, and streaming services. Then it brings them all together into one watch list. If you want to binge-watch a whole series, but some seasons are available only on demand while others are stored on your DVR, just use OnePass™. You no longer have to keep track of what's playing where because OnePass™ does it for you. You can also use OnePass™ to create custom playlists, like a video mixtape.
---
Maximize your entertainment with a Buckeye Broadband internet plan.
Whether you're using a streaming service like Netflix or accessing your TV service on the go through Buckeye TV Everywhere, you'll get the most out of your Buckeye cable system with a reliable internet connection. Buckeye Broadband has you covered.
Buckeye Broadband offers seven different internet plans, so you're sure to find one that fits your needs and your budget. Not only will your Buckeye Broadband TV and internet work hand in hand, but also you'll enjoy the savings and convenience that come with bundling your Buckeye Broadband services.