CABLE TV FROM COX
Personalized Recommendations with Contour
TV starting at
for 12 months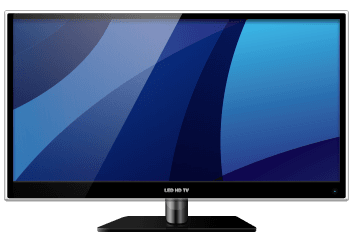 Bronze Duo
$
89
.99
/mo
for 12 months
140+ Channels and On Demand
HD receiver included
100 Mbps download speed
5 Mbps Upload speed
Bronze Triple Play
Introductory Offer
$
89
.99
/mo
for 12 months
Gold Triple Play
Introductory Offer
$
129
.99
/mo
for 12 months + All Premium Channels for 12 months
---
Summary Pricing for Contour TV from Cox
Swipe Left to See All →
| Package | Channel Count | Internet Speeds | Introductory Price |
| --- | --- | --- | --- |
| Contour TV | 140+ channels | — | $64.99/mo.* |
| Bronze Triple Play | 140+ channels | 100 Mbps | $89.99/mo.* |
| Silver Triple Play | 140+ channels | 300 Mbps | $109.99/mo.* |
| Gold Triple Play | 250+ channels | 300 Mbps | $129.99/mo.* |
*For twelve months. Pricing subject to change. Not all offers available in all areas.
---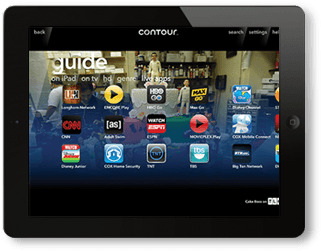 Contour is TV that Fits to You
Contour provides a different experience for everyone in your household. Contour learns what you like to watch, and which apps you prefer and makes recommendations of new shows, movies, or apps for you to try. Up to eight people can search with Contour's unique programming.
Allows you to watch up to 90 TV channels on your tablet
Lets you set DVR recordings from any-where using your tablet
Shows you programs that are on now, On Demand, or stored in your personal playlist
Keeps you in charge of your TV experience
---
Expect More from Cox TV
Tailor your package to meet your viewing needs. Cox Advanced TV has a package for everyone. Viewers will be pleased with the options available for movie buffs, sports fans, families, and reality show addicts. With over 250 channels, you'll find a package you love. Premium channels like Showtime®, HBO®, and Cinemax® are available for movie lovers. Select the Sports and Information Pak if you prefer sports programming. There's also a Variety Pak and a Latino Pak so you can customize your TV preferences.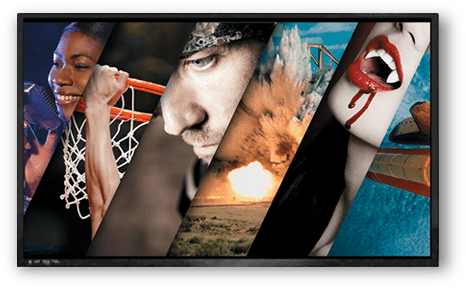 ---
Record 6 DVR
Cox's new DVR allows you to store 1,000 shows and record up to 6 shows at one time! You can watch recorded shows in any room of the house, or start in one room and pick up where you left off in another room. This is truly TV that works for you. Pause and rewind live TV, watch and record multiple shows, and more. Don't miss out on the power of the Record 6 DVR!

Cox TV Connect
Watch TV anywhere in your home, on your iPad or iPhone with the Cox TV Connect app. This convenient app is yours free when you become a subscriber of a qualifying Cox cable TV and High Speed Internet package.

ON Demand
With the selection of On Demand choices from Cox, you'll have all your entertainment time covered with access to thousands of movies, shows, music, and more. New titles are always being added so you can stay up-to-date on your favorite shows. Plus, if you subscribe to a premium channel, you'll get access to all their movies and shows On Demand