To Get Xfinity from Comcast CALL NOW!
Contact Xfinity from Comcast Today!
Give Comcast a Call
Looking to get the entertainment you want at the speeds you need? Xfinity is the leading cable provider in the United States and is committed to quality customer service. Call this Xfinity phone number to get in touch with a courteous, experienced live agent who can help you order cable television, high-speed Internet or phone services. Call Xfinity from Comcast today and explore the deals and packages that'll bring excellence in entertainment into your home.
Comcast Customer Service Phone Number
Best For: Existing Customers, General Questions
Are you an existing customer with questions about your service? Call this Comcast phone number and get routed to any Comcast service agent across the country, reducing wait times and providing the quickest response to general inquiries. Looking for a tech support phone number? This is the one you need.
Para Español, Press 9.
A voice prompt menu will automatically verify your account based on the number you are calling from or you will be asked to specify your address, zip code, or account number before being transferred to a live agent.
Business Customer Service, Existing Business Accounts
If you're trying to resolve a question about your business service with Comcast, call this number for a business specialist. You'll be asked via voice prompt to specify your zip code before being directed to an agent.
Comcast Bill Pay Phone Number
Best For: Existing Customers, Address Change, Moving Services, Technical Support, Billing Questions
Looking for a Comcast billing phone number? Call this number to pay your bill by phone. Moving and want to take Comcast with you? It's easy! This number enables you to file an address change or to get support with a technical issue. Dial 1-877-338-5965, press 1 and a Comcast representative will be there to help. You'll enter an automated voice menu. Enter or say your zip code. Then say "yes" to confirm. Then say "billing" to be directed to billing issues.
---
Before You Call
There are a few things you'll want to have on hand that'll make your call to Comcast go as smoothly as possible. We recommend having the following items in front of you before you dial.
Your Account Number: Log into my.xfinity.com to find your account number and additional ways to contact Comcast. If you have a recent bill, the account number is usually in the upper right hand corner of the bill. Take a look at Comcast Xfinity's support page for more information.
The Last Four Digits of Your Social Security Number: You may be asked this question for the purposes of confirming your identity and to verify you have permission to manage the account you are calling about.
Billing or Service Address: If you are looking to set up or move service, it's helpful to have the exact address to ensure the representative can assist you properly.
Paper, pen or note-taking device: Keep something on hand so you can quickly jot down confirmation numbers, names, and phone numbers.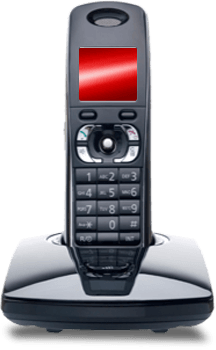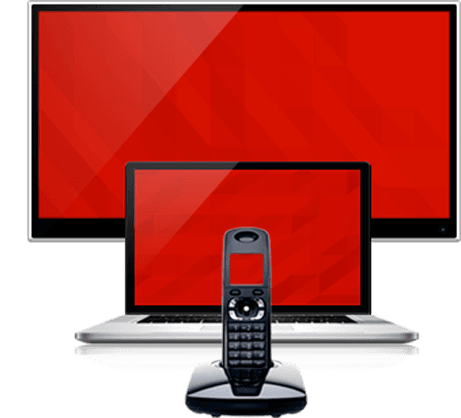 Other Ways to Contact Comcast
Have a question or need assistance but don't want to pick up the phone? That's okay. Comcast has lots of other ways you can get in touch.
Request a Call: Existing customers can log into my.xfinity.com to place a request to have a representative call directly during a specific window of time.
Live Chat: Existing customers can chat online with an Xfinity representative at any time through this website address:
Online Bill Pay: Want to pay your bill? You can do so by logging into the application or the support center online.
Online Support Center: Find customer forums, FAQs, resources and more at Comcast's online support center.
Xfinity Store Location Finder: Comcast runs a network of support stores that are designed to assist new and existing customers. These storefronts generally handle returning equipment, paying bills, managing your account, and subscribing to additional services. You can also learn about Xfinity products and services and even receive product demos. Use this location tool to find an Xfinity Store near you.
Comcast Technical Support Chat: This interface is used by existing customers specifically for technical support questions. Chat with a technician to get assistance at https://www.comcastsupport.com.
Comcast Accessibility Services: For a full menu of options for customers with disabilities, including close captioning, video description, and voice guidance, visit Comcast's Accessibility Services page.